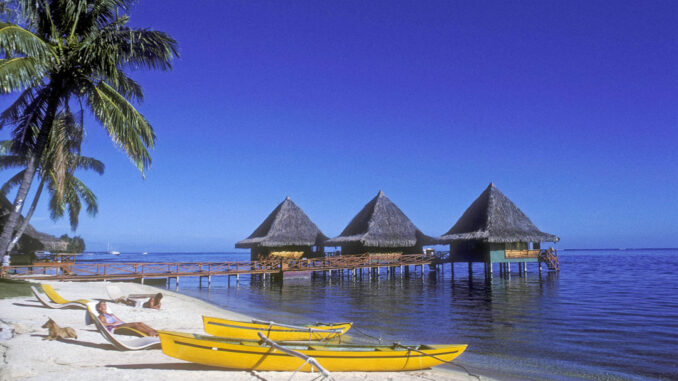 One of the joys of travel is discovering memorable accommodations
Where do you stay when you travel? A condo Airbnb? An all-inclusive resort? A rustic cabin in cottage country? A chain-branded hotel or a cozy inn?
Your accommodations can significantly impact the enjoyment of your trip. Here are some noteworthy lodgings for every interest and budget that we've discovered during our travels. We hope that they'll motivate you to search out some non-traditional options for your next trip.
Jungle lodges
It's not every day that a parrot swoops into an open-walled dining room and lands on your shoulder as you sip your morning coffee. If you love nature and ecotourism, consider an Amazon jungle lodge.
Most offer multi-day packages that include meals, excursions and riverboat transportation from Manaus, Brazil.
During rainforest walks, we photographed squirrel monkeys munching on purple tree blossoms. Our guide identified the haunting cries of howler monkeys and helped us spot a three-toed sloth slung high in a tree.
The highlight was an evening boat trip along an Amazon tributary to search for caimans – South American relatives of alligators. Squeak! Squawk! Chirp! Buzz! Rattle! Hiss! Although the wildlife inhabiting this vast jungle is rarely visible, it certainly isn't silent.
Our guide Marco scanned the edge of the Amazon jungle with a flashlight, stopping suddenly when he spotted two ruby eyes frozen by the light. With lightning speed, he waded into the shallow water and gripped the caiman behind the head. Using his other hand, he grasped its tail to keep it from thrashing.
Returning to the boat, Marco showed us the caiman's 75 sharp teeth, its supple underbelly and the membranes that protect its eyes. He then gently released the alligator, unharmed, into the water. It vanished with a swish of its tail.
Other unforgettable memories during our Amazon lodge vacation? Cultural visits to a riverside community and fishing for piranhas.
www.rainforestcruises.com/amazon-jungle-lodges-brazil
Fishing fanatics
If you prefer fishing in a wilderness setting closer to home, consider a Canadian fly-in fishing lodge. In northern Saskatchewan, a floatplane transported us over pristine forests to a Churchill River lodge.
Housekeeping fish camps supply accommodations with kitchen facilities. Full-service lodges provide American Plan meals, boats, motors, fuel and guides.
Saskatchewan's Churchill River has a reputation for some of the best walleye and northern pike fishing in Canada. We confirmed the river's fame while fishing near Twin Falls Lodge. Casting our lines into the rushing water, we immediately pulled them back in with enormous walleyes.
Shore lunches are essential components of fishing trips. While our guide cooked our freshly caught walleyes, we sliced up potatoes and onions and fried them until brown and crispy in another cast iron pan. Combined with baked beans, lodge-baked bread and coffee, the meal satisfied our fresh air-sharpened appetites.
After a day of fishing, we joined other guests in the lodge for a delicious roast chicken dinner. Anglers compared notes about their catches, including hilarious tales of snagged sticks that "put up real fights" and "gigantic fish" that snatched walleyes from their lines.
Romantic abodes
In contrast, the tropical fish and thatched-roof overwater bungalows in Tahiti, Moorea and Bora Bora attract guests wanting splurge-worthy accommodations for anniversaries, honeymoons and romantic getaways.
Built on stilts over aquamarine lagoons, they feature private plunge pools and tubs with breathtaking views. Some bungalows have Plexiglas floor panels. Fish – as brilliant as costume jewellery – dart below.
We swayed in hammocks, admiring the jade peaks that rise dramatically from the lagoon. Paddling outrigger canoes to a nearby islet with powder-soft beaches, we couldn't resist a dip in the sensuous-as-silk warm water.
Many of the resorts host Polynesian feasts on the beach. Staff and guests wear head wreaths and garlands of fragrant tropical flowers.
Chefs place breadfruit, taro, sweet potatoes, red bananas and whole piglets over hot lava rocks in an earth-oven. Covered with leaves and soil, the food steams for several hours. Tantalizing aromas fill the air as the cooks open the oven and serve the meal on woven palm-leaf plates.
After everyone eats their fill, musicians play drums and guitars for Polynesian dancing.
Houseboat with a view
Kashmir's wooden houseboats are equally romantic. They date back to the British Raj, when the maharaja barred the British from owning property or building houses in Kashmir. Today, about 800 of these floating accommodations are moored on lakeshores around Srinagar, the largest city in India's Jammu and Kashmir region.
Ornately carved from cedar, they retain a vintage colonial appearance, even though they have modern amenities. Lavishly decorated with chandeliers and handwoven carpets, they feature several bedrooms and a dining room. (Rates include international and Kashmiri meals.)
Local families look after the houseboats. Living in an adjoining kitchen boat, our staff included a cook and a boatman for our exclusive shikara – a small, paddled wooden boat.
We enjoyed cocktails on our houseboat's verandah, while admiring stunning views of the Himalayas over Dal Lake. Vendors selling colourful flowers paddled shikaras to our terrace.
After dinner, our shikara transported us past illuminated houseboats to a doonga boat, where we joined other guests for evening entertainment. Seated on cushions, we listened to Kashmiri singers and musicians playing stringed instruments. Servers poured us Kashmiri tea – flavoured with saffron and cardamom – from a silver samovar.
It was an evening to remember.
https://kashmiritours.com/houseboats-in-srinagar
Mountain ecolodge
Just as Srinagar features houseboats with a view, Chile boasts a UNESCO World Biosphere Reserve lodge with jaw-dropping mountain scenery. Our window in the 49-room Explora Patagonia framed an awesome panorama of glacier-carved granite towers, reaching heights of up to 3,050 metres.
Accommodations included gourmet meals, beverages, airport transfers and a choice of 42 guided hiking and horseback excursions for every ability. Each tour helped us discover the breathtaking beauty of Torres del Paine National Park, with 242,000 hectares of cascading waterfalls, towering pinnacles and turquoise lakes.
Our most memorable hike was a daylong trek to Grey Glacier, which extends south into Grey Lake from the Southern Patagonian Ice Field – the third-largest continental ice field in the world. Its jagged ice wall resembled an ice castle with Gothic towers and buttresses.
After a day of vigorous exercise, the sauna, heated pool, outdoor Jacuzzis and massages in the spa soothed our sore muscles.
A gentle horseback ride through the vast grasslands was another highlight of our stay in Explora Patagonia. We felt as if we were huasos (Chilean cowboys).
Historic Spanish estate
Horse lovers can book stable tours and horseback riding at Hacienda Los Lingues, located two hours and four centuries away from Santiago – Chile's capital. King Philip III of Spain granted the red tile-roofed manor and 3,600 hectares of farmland to the original owner in 1599.
The estate has remained with the same family for more than four hundred years. Germán Claro Lira, the current owner, invites guests to stroll through the gardens, play salon games and have tea in one of the antique-filled historic rooms.
Meals include at least one Chilean dish, such as parrillada (charcoal-grilled meats) or pastel de choclo, a corn-topped meat and vegetable casserole. Bread – baked the centuries-old way in an outdoor clay oven – accompanies each meal.
Flickering candles illuminate the china and the wine bottles on the heavy wooden tables in the stone-walled subterranean wine cellar. As we enjoyed dinner, we time-travelled back four centuries to the Spanish colonial era.
Celebrity magnet
Another South American country, Brazil, also boasts legendary accommodations. Rio de Janeiro's Copacabana Palace celebrates its centenary this year. A Belmond Hotel with 239 rooms and suites, it retains its reputation for alluring international celebrities.
The hotel's prized Golden Book chronicles the signatures of royalty, business and political leaders, stars of stage and screen, music and sports, who have stayed at the landmark hotel.
Regal visitors have ranged from Edward the Prince of Wales (who later became King Edward VIII) to Queen Elizabeth II, Prince Charles and Princess Diana. The signatures on the page following those of the now King Charles and his former wife belong to another couple who also split apart – Nelson and Winnie Mandela.
Surveying our room, we speculated about which celebrity guest formerly occupied it. Perhaps Errol Flynn, Walt Disney, Bing Crosby, Ed Sullivan, Orson Welles, Nelson Rockefeller, John Wayne, Gina Lollobrigida, Gene Kelly, Robert de Niro, Brigitte Bardot, Stevie Wonder, Ben Kingsley, Roger Moore, Madonna or one of the Rolling Stones?
We sipped cocktails, as they did, around the hotel's swimming pool, and crossed the road to relax on Copacabana's famous crescent beach. The hotel provides guests with towels, chairs and umbrellas, as well as staff to take their drink orders and guard valuables while they go in for a dip.
Both Carnival and New Year's Eve are gala affairs at the hotel. In 2023, Copacabana Palace will host a series of culinary and cultural events to celebrate its 100th anniversary. The dazzling celebrations will offer many opportunities to become part of the hotel's star-studded history.
www.belmond.com/hotels/south-america/brazil/rio-de-janeiro/belmond-copacabana-palace/
Threatening screeches
In contrast to the glamourous nightlife at Copacabana Palace, a night at Sanctuary Chief's Camp is spine-tingling. It's not unusual for African wildlife to visit the Botswana safari camp after dark.
Although we were safely ensconced inside our bungalow, we woke up with pounding hearts to roars, grunts, hisses and screeches penetrating the canvas walls. We later learned that lions had killed a zebra behind the camp, enticing a host of scavengers including hyenas and vultures.
The next morning, we relaxed on our deck chairs, overlooking grazing antelope on the now peaceful savannah. Because predators are most active at dawn and dusk, we waited until sunset to board our safari vehicle.
Our driver and guide soon spotted a herd of Cape buffalo making dusty tracks to a watering hole. Two lionesses – their amber eyes fixed on an aged straggler – ignored us.
A parade of trumpeting elephants led by a massive matriarch diverted our attention. We trailed them to a pond, where they gleefully rolled in the water with all the finesse of boulders.
Nearby, a flock of white-backed vultures devoured a young giraffe carcass. Its mother looked on from a distance, as if she were in mourning.
Hot and dusty from the game drive, we returned to Chief's Camp where staff welcomed us with songs, cool, wet towels and frosty glasses of orange juice.
The beating of an African drum announced dinner. We enjoyed glasses of Cabernet Sauvignon and grilled appetizers around the fire, under a canopy of stars.
Moving inside, we dined on beef filet, vegetables and mocha cheesecake, served on white linen by candlelight. It could've been an elegant meal in a Toronto restaurant ̶ at least until the lions roared. All conversation stopped.
Yes, our safari camp was no ordinary hotel.
www.sanctuaryretreats.com/botswana-camps-chiefs
By Barb & Ron Kroll
Barb & Ron Kroll publish the trip-planning website www.KrollTravel.com