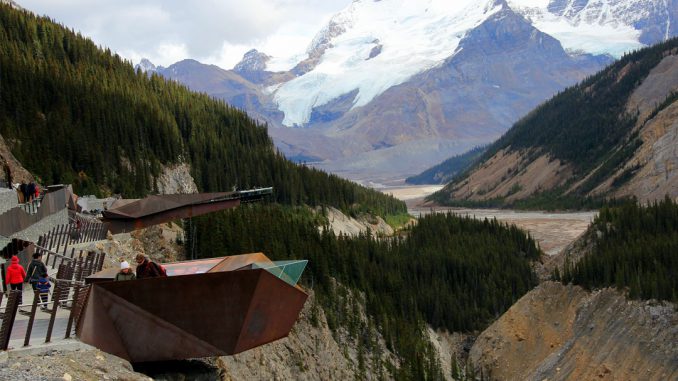 The summer of 2021 is going to be all about road trips.
Many Canadians are planning their next road trip right now. Planning a trip is actually good for you. Nearly every respondent (97 per cent) to a survey from Destination Analysts said that having a trip planned makes them happier overall. Plus, 71 per cent of respondents reported feeling greater levels of energy knowing that they had a trip planned in the next six months.
A study recently released by the vacation rental house website Vrbo states, "Families are making up for travel time lost during the pandemic. According to Vrbo, 82 per cent of families have vacation plans for this year, evidence of that pent-up demand for travel. Whether it's by RV or auto, road trips are expected to be the number-one vacation choice for most of us this year.
Canada and the United States are made for road trips, with beautiful scenery and wide-open spaces, making it easy to socially distance along the way. To kick off the Year of the Road Trip, we'll feature a special itinerary focusing on bucket-list destinations that feature some of the most spectacular locations, as well as some lesser-known places yet to be discovered.
A Scenic Drive of a Lifetime
Linking Lake Louise with Jasper is one of the most beautiful journeys on the planet − the Icefields Parkway (Highway 93). Rated as one of the top drives in the world by Condé Nast Traveller, the Icefields Parkway is a 232-km stretch of double-lane highway winding along the Continental Divide through soaring rocky mountain peaks, icefields and vast sweeping valleys.
The Icefields Parkway is dotted with more than 100 ancient glaciers, cascading waterfalls, dramatic rock spires and emerald lakes set in huge valleys of thick pine and larch forests.
The abundance of wildlife in Jasper and Banff national parks will have you peering around every turn. So, take your time, stop for a hike to a breathtaking viewpoint, capture that stunning photo and enjoy a roadside picnic amidst the splendour of the Canadian Rockies.
Taste Your Way through the Okanagan
Imagine a valley floor filled with a 144 km-long lake, wildlife including bighorn sheep, cougars and rattlesnakes and rainfall of less than 30 cm a year, but with the greatest concentration of wineries and orchards that you can imagine. The Okanagan Valley is the heart of British Columbia's grape-growing region and boasts more than 130 licensed wineries. An ever-changing panorama, the valley stretches for more than 240 km across distinct sub-regions, each with different microclimates suited to a range of varietals.
Oliver (named for long-ago British Columbia Premier John Oliver) and Osoyoos (which shares a name with one of seven Okanagan bands; pronounce it "oo-SUE-yooze") are standouts for their concentration of vineyards and wineries. Together, the towns boast 39 wineries that extend from the lush valley into the semi-arid mountains that surround the area. Prior to the development of the wine industry, almost all of the agricultural land in the Oliver area was planted first to ground crops and, later, to fruit trees such as cherries, apples, apricots and peaches.
Add to this the Okanagan's natural beauty (it's a hallowed summer vacation spot for Western Canadians), its wide range of non-wine-related things for the whole family to do − from riding the century-old Kettle Valley steam train and swimming in those pristine lakes to biking and hiking, and its lush orchards selling juicy peaches and cherries on the roadside − and you've got a wine-country experience like no other.
Before becoming a wine destination, the Okanagan was a family holiday spot, best known for its "beaches and peaches" − the lakes with their sandy shores, boating and water-skiing, as well as the countless farm stands offering fresh produce and fruit. The beaches and peaches − and cherries, apricots and apples − are still there, and the Okanagan still welcomes families.
Land of 41 Breathtaking Waterfalls and Counting
Wells Gray is not as highly acclaimed as Mount Robson or the national parks in the Canadian Rockies. But, having been there, I have no idea why. I mean… this place is awesome!
Wells Gray has something to offer every outdoor interest: lush alpine meadows; excellent birding and wildlife viewing opportunities; hiking; boating; canoeing; and kayaking. Guiding businesses offer horseback riding, canoeing, whitewater rafting, fishing and hiking. The history enthusiast can learn about the early homesteaders, trappers and prospectors, or about the natural forces that produced Wells Gray's many volcanoes, waterfalls, mineral springs and glaciers.
Many people head to Wells Gray for the lakes, but there are also more than 40 named waterfalls in the park. Many of these are in remote corners of the park, but eight of them are easy to reach from the Clearwater Valley Road.
So, you might be wondering: Why are there so many waterfalls in the same small area? And how did they form? It turns out that the waterfalls in Wells Gray use the same secret formula as another favourite waterfall destination, Iceland: volcanoes + glaciers = waterfall magic.
The whole Wells Gray area is part of a massive volcanic complex that dumped lava over the landscape, which hardened into lava rock called basalt. During the last ice age, glaciers covered the basalt. When the volcanoes erupted underneath the glaciers, the ice melted, causing huge floods that carved deep river canyons.
Seven of the park's waterfalls originate on the Murtle River, but perhaps none is more famous than Helmcken Falls… the very reason Wells Gray Park exists. The fourth-largest waterfall in Canada, Helmcken cascades 140 metres to the canyon below. The fact that you can access it just steps from the road is really an added bonus. The viewing platform hangs over the lip of the canyon, providing a panoramic view of the Murtle River tumbling in the distance. For an up-close-and-personal view of the falls, strike out on a one-hour hike along the Rim Trail, where you'll find waterfall views seen mostly by birds.
Ever Walked the Streets of Bakersfield?
Despite its size, Bakersfield, California, is a large small town. It has the conveniences and amenities of a large urban area, but visitors comment on others smiling and saying ' 'hello.' With music, festivals, outdoor activities, performing arts and sports, there are ample activities for visitors to explore and reasons for a return visit.
Bakersfield's historic and primary industries are oil and agriculture. Oil was discovered in 1865; by 1870, more than 600 people called Bakersfield home. In the 1930s, Bakersfield saw a surge in population from those fleeing the Dust Bowl. In 2013, Kern County produced more oil than any other county in America. Kern County is a part of the highly productive San Joaquin Valley and ranks in the top five most productive agricultural counties in the U.S. Major crops for Kern County include grapes, citrus, almonds, carrots, alfalfa, cotton and roses.
The city gained fame in the late 1950s and early 1960s for the Bakersfield Sound, an electric guitar-driven subgenre of country music that commercially dominated the industry for more than a decade. Buck Owens, Merle Haggard and Dwight Yoakam were its best-known stars.
Buck first recorded "Streets of Bakersfield" in 1972 and re-recorded it in 1988 as a duet with Dwight Yoakam, again hitting number one.
Opening in 1996, Buck Owens' Crystal Palace is a must see for visitors to Bakersfield. The all-in-one restaurant, museum and music venue spotlights the rich history of the Bakersfield Sound and the career of Buck Owens. The Palace is home to countless items of memorabilia from Owens' early days to his time as co-host of Hee-Haw and his final years as a living legend. Until his passing in 2006, Owens would perform each weekend for fans who came from across the globe to pay homage to the star.
This Way to the Little Creamery
Founded in 1907 as the Brenham Creamery Company, Blue Bell began its operation by making butter. In 1911, ice cream for local consumption began production. Ice cream distribution was limited to the small town of Brenham in the Brazos River country of south-central Texas about 110 km west of Houston. As transportation improved, distribution expanded. The company name was changed to Blue Bell Creameries in honour of a Texas wildflower in 1930. A reproduction of one of the first route trucks, a 1932 Ford, sits outside of company headquarters.
The rest is history! Blue Bell ice cream flavours are often the exciting grand finale to any celebration. The products are now sold in 22 states, according to its website. That's quite a change for a company that still promotes itself as a small-town business selling a locally produced product. "We eat all we can and sell the rest," one of the company's favourite marketing slogans says.
The century-old, Brenham-born brand offers a wide variety of ice creams, sherbets and frozen snacks. Ice cream flavours include 25 classic year-round options such as cookie two-step, mint chocolate chip and pistachio almond. There are also rotational, limited-time flavours including fudge brownie decadence, spiced pumpkin pecan and confetti cake. And yes, I've tried them all!
Worth Pondering…
"Would you tell me, please, which way I ought to go from here?"
"That depends a good deal on where you want to get to," said the Cat.
−Lewis Carrol
by Rex Vogel