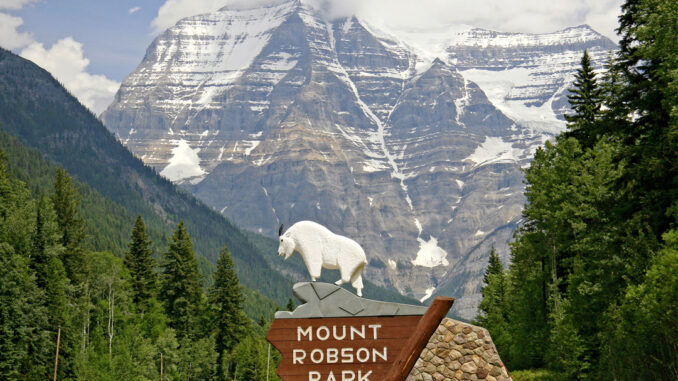 These are 20 of the most beautiful places for travel.
What is the most beautiful place in North America? To compile most beautiful places in Canada and the U.S. is an inherently subjective and impossible task, but I'd like to think that this list at least scratches the surface of some of the extraordinary beauty that the continent has to offer. Focusing largely on national parks, beaches, deserts and other natural wonders, my list is sure to inspire your next car or RV road trip. Join me for a journey to some of the most beautiful places that you can visit by road… from mountains that rival the Alps… to red rock wonders with colourful layers…to glorious underground caverns.
There are so many amazing places to see that I couldn't possibly include them all in just one list. But these breathtaking destinations are definitely worth bumping to the top of your travel bucket list – whether you're looking to relax on a beach or explore a charming town – these are magnificent locations to consider.
1. Grand Canyon, Arizona
The Grand Canyon has to be one of the most photographed sites in the world, but there's no way that pictures can do it justice, as impressive as they may be. Offering some of the most spectacular scenery on the planet, the Grand Canyon truly merits the term breathtaking. The vast geologic wonderland, 1.6 km deep and up to 30 km across, displays countless layers of colourful rock and practically hypnotic vistas.
2. Banff National Park, Alberta
Canada's oldest national park showcases the majesty of the Canadian Rockies. The park is known for its staggering peaks, dense pine forests, hot springs, animals (grizzlies, bighorn sheep and moose all call the park home) and almost eerily azure glacier-fed lakes such as Moraine Lake set in a bowl amid the Valley of the Ten Peaks.
3. Cumberland Island National Seashore, Georgia
Cumberland Island National Seashore includes one of the largest undeveloped barrier islands in the world. The park is home to a herd of feral, free-ranging horses. Most visitors come to Cumberland for the natural glories, serenity and fascinating history. Built by the Carnegies, the ruins of the opulent 59-room, Queen Anne-style Dungeness are a must-see for visitors.
4. Okanagan Valley, British Columbia
The Okanagan is characterized by a dry, sunny climate, beautiful landscapes and a series of lakes. The region receives less than 30 cm of rain and 5 cm of snow annually and is the hottest and driest place in Canada. On the horizon are mountains of green foliage, aqua blue lakes and, in the distance, rolling vineyards as far as the eye can see. With its mild, dry climate, the region is also popular with golfers, hikers and bikers.
5. Arches National Park, Utah
Arches National Park looks like a scene out of a movie. Erosion from millions and millions of years has led to the creation of more than 2,000 arches, each fashioned naturally from sandstone. It is worth noting that environmental change has caused 43 of these arches to fall. Officials warn against getting too close. Still, the sight of these bright, orange structures is well worth the extra caution and you'll want to plan your trip soon, to catch as many of them as possible in full glory.
6. Mount Robson, British Columbia
Mount Robson, the second-oldest park in British Columbia's park system, is truly one of Canada's crown jewels. The mountain for which the park is named guards the park's western entrance. At 3,953 m, Mount Robson – the highest peak in the Canadian Rockies – towers over the lesser surrounding peaks; this is one of the finest views in the Rocky Mountains. Just as the early trappers, hunters and explorers felt in awe at the mountain's magnificence, travellers today experience the same feelings.
7. Sedona, Arizona
Renowned for the radiant red sandstone formations surrounding it, Sedona is set in a serene spot. The towering red cliffs are almost other-worldly in a way, and they are definitely worthy of a photo or two. Make sure to check out some of the area's most popular sightseeing spots while you're there, such as the Chapel of the Holy Cross and Coffee Pot Rock.Located in the centre of Arizona, the small city has long been considered a sacred and spiritual place. Many New Age shops, alternative healing and wellness centres can be found around town.
8. Writing-on-Stone Provincial Park, Alberta
The unusual landforms of Writing-on-Stone resulted from the dynamic interaction of geology, climate and time. In a dramatic landscape of steep-sided canyons and coulees, sandstone cliffs and eroded sandstone formations called hoodoos, Indigenous peoples created rock art in what is today Southern Alberta. Thousands of petroglyphs and pictographs at more than 138 rock art sites graphically represent the powers of the spirit world that resonate in this sacred landscape and chronicle phases of human history in North America, including when Indigenous peoples first came into contact with Europeans.
9. Black Hills, South Dakota
In the early 1800s, 60 million buffalo roamed the plains. Rampant overhunting decimated their ranks and by 1889, fewer than 1,000 remained. Today, their numbers have climbed up to 500,000; Custer State Park manages a healthy herd. Driving the Black Hills, you'll see the iconic buffalo and other legendary sights including the Badlands, Mount Rushmore, the Crazy Horse Memorial, sprawling parks and the town made famous for having no law: Deadwood.
10. Jasper National Park, Alberta
Jasper can sometimes be overshadowed by its cousin to the south, Banff, but this park is the definition of wild and scenic. It's the largest park in the Canadian Rockies, as it has one million-plus more acres than Banff. Jasper is also host to a robust population of wildlife including black and grizzly bears, elk and moose, bighorn sheep and Rocky Mountain goats, making it a popular destination for travellers to explore.
11. Santa Fe, New Mexico
Santa Fe is the oldest state capital in the U.S. and, as such, it has a very colourful history including a historic main plaza that will make you feel as if you're in an entirely different country. The City Different is renowned for its abundance of unique attractions, a wide array of art galleries, extraordinary museums and magnificent architecture. Not surprisingly, for decades Santa Fe has also been a haven for artists including Georgia O'Keefe. By staying in the downtown area's historic La Fonda, you can walk to the Plaza to discover handmade jewellery and browse beautiful works of art.
12. Wells Gray, British Columbia
Wells Gray is not as highly acclaimed as Mount Robson or the national parks in the Canadian Rockies. Having been there, I have no idea why. I mean… this place is awesome!
Wells Gray has something to offer every outdoor interest: lush alpine meadows, excellent birding and wildlife viewing opportunities, hiking, boating, canoeing and kayaking. Guiding businesses offer horseback riding, canoeing, whitewater rafting, fishing and hiking. Many people head to Wells Gray for the lakes, but there are also more than 40 named waterfalls in the park. Many of these are in remote corners of the park, but eight of them are easy to reach from Clearwater Valley Road.
13. The Caverns of Senora, Texas
The Caverns of Sonora is more than 12 km long, but only 3.2 km of trails are developed for tours. There are five levels of the cave that vary in depth from 1 m to 65 m below the surface. The Cavern is known for its abundant and stunningly varied array of extremely delicate calcite crystal formations. You'll find helictites, soda straws stalactites, speleothems, stalagmites and cave bacon. The cave is a constant 21 degrees Celsius with 98 per cent humidity, which makes it feel like about 30 degrees.
14. Canadian Rockies
One of the most spectacular and beautiful places you will find anywhere, the Canadian Rockies are a huge, pristine wilderness with local gems such as Banff, Jasper, Kootenay and Yoho National Parks. Not to mention the world-famous lakes in the region. You'll have plenty to explore with Lake Louise, Moraine Lake, Peyto Lake, Pyramid Lake and Maligne Lake all stunning and fed by the large super glaciers in the area.
15. La Conner, Washington
La Conner is one of those places that people love to visit time and time again. The reasons are many, but one that stands out is that there are so many things to do in – and around – La Conner. A waterfront village in northwestern Washington, La Conner is nestled beside the Swinomish Channel near the mouth of the Skagit River. La Conner is a unique combination of a fishing village, artists' colony, eclectic shops, historic buildings and tourist destination. Relax by the water, enjoy fine restaurants and browse through unique shops and art galleries.
16. Icefields Parkway, Alberta
Linking Lake Louise with Jasper is one of the most beautiful journeys on the planet – the Icefields Parkway (Highway 93). Rated as one of the top drives in the world by Condé Nast Traveler, the Icefield Parkway is a 235-km stretch of double-lane highway winding along the Continental Divide through soaring rocky mountain peaks, icefields and vast sweeping valleys.
The Icefields Parkway is dotted with more than 100 ancient glaciers, cascading waterfalls, dramatic rock spires, and emerald lakes set in huge valleys of thick pine and larch forests.
Just as the name implies, these glaciers or fields of ice is the largest group south of the Arctic Circle.
Glacier Sky Walk, opened in May 2014, is a unique experience that puts you on a glass-floored observation platform 85 m above the Sunwapta Valley.
17. Mesa Verde National Park, Colorado
Located in southwestern Colorado, Mesa Verde National Park is one of the most unusual national parks in the United States. This park preserves the ancient Puebloan cliff dwellings and archeological sites that are hundreds of years old. Short hikes, scenic drives and viewpoints make the to-do list, but the best way to experience this park is to get up close with the cliff dwellings on a tour.
18. Lake Louise, Alberta
Going to the Rockies and skipping Lake Louise is like going to Vancouver and not visiting Stanley Park. It's crowded, but there's a reason that it's crowded. An extensive network of hiking trails around the lake offers an easy escape from the tour groups. If you have a few hours, a hike to the Lake Agnes Tea House originally built in 1901 is a great way to savour everything that the area has to offer.
19. Cabot Trail, Nova Scotia
Experience the natural beauty of the Cape Breton Highlands as you drive the famous Cabot Trail. This 298 km highway weaves through The Cape Breton Highlands National Park, rewarding travellers with spectacular valley and coastal views all along the way. Hike and camp within the Cape Breton Highlands National Park, play a round of golf at Highlands Links, peruse artisan shops along the trail or book your spot on a sea kayaking, cycling or whale-watching tour.
20. Old Québec
A UNESCO world heritage site, Old Québec (Vieux-Québec) isn't so much an attraction as a collection of impressive attractions all within one historic area. In just a few hours, you can see architecture dating back centuries, as well as stunning churches and chapels that drive home the religious history of the province. Many people don't realize that Quebec is a walled city – North America's only remaining fortified city, in fact. At around 4.5 kilometres in length, the fortifications of Quebec are part of a defence system built between 1608 (when Samuel de Champlain founded the city) and 1871, by French then British and, eventually, Canadian forces. Take a tour along the walls to learn their history and enjoy views of the historic city within… and the St. Lawrence River beyond. Follow the walls right to the Citadel, a star-shaped fortress built following the War of 1812. Observe the Changing of the Guard ceremony, watch muskets being fired and complete the experience with a visit to the new regimental museum.
By Rex Vogel
Worth Pondering…
Alberta Bound
My truck tore across Montana
Ian Tyson sang a lonesome lullaby
And so I cranked up the radio
Cause there's just a little more to go
For I'd cross the border at that Sweet Grass sign
I'm Alberta Bound.
—Lyrics and recording by Alberta born Country Music singer, Paul Brandt, 2004