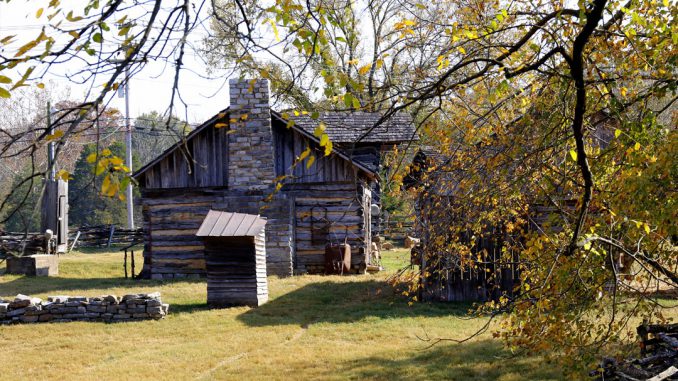 Snowbirds escape winter by migrating southward from their summer homes.
Over the past year-and-a-half, most of us have spent more time at home than we ever thought we would. As restrictions ease and the time comes to travel, there are adventures to be had and memories to be captured. Look at snowbird travel with fresh eyes and renewed appreciation.
At the time of writing in late July, the federal government recently announced that, starting on August 9, 2021, Canada plans to begin allowing entry to American citizens and permanent residents who are currently residing in the United States and have been fully vaccinated at least 14 days prior to entering Canada for non-essential travel.
Several days later, it was announced that the U.S. land border would remain closed to Canadians for non-essential travel until at least August 21, 2021. Anticipating that the U.S. government would follow Canada's lead, this announcement was received with disappointment by Canadian snowbirds who drive their Canadian vehicle to a U.S. Sunbelt location. Though the land border closure has been renewed multiple times since the start of the pandemic in March 2020, we remain optimistic that the U.S. land border will be open by the fall. Hopefully, by the time this issue reaches you, we will have a clearer understanding of when the land border will open for Canadian snowbirds and other southbound travellers.
I look forward to the moment when we can travel south once again and take in the beauty of the canyons, deserts, mountains, lakes and autumn colours. With an increased urgency and sense of wonder, I'm looking forward to our next snowbird adventure.
Snowbird travel can be more than going from point A to point B. It's a chance to gain inspiration, connect with a corner of the world different from our own and make lasting memories. Here are suggestions for new areas to explore en route to your snowbird destination. Let's hit the road!
Stowe, Vermont
This classic New England village is known for skiing, but it's also one of the best places in the U.S to see stunning fall foliage. From early September through late October, the weather and colourful backdrop are perfect for such outdoor activities as hiking, mountain biking, fishing and scenic drives.
Zig and zag your way to the summit ridge of Mount Mansfield − Vermont's highest mountain − along the historic Toll Road, where stunning views of Lake Champlain and the Adirondack Mountains await you. The road up Mount Mansfield is 7.2 km of awe-inspiring natural beauty. You can park at 1,173 metres, relax and take it all in. RVs are not permitted on the toll road.
Or get on top of autumn splendour the easy way − in the refurbished Stowe Gondola SkyRide. From the top of Mt. Mansfield, you can access hiking trails and a sweet treat at The Waffle. The Gondola SkyRide is open through October 17.
Enjoy a Scenic Drive along the Blue Ridge Parkway
America's Favorite Scenic Drive winds its way through North Carolina and Virginia. The 754-km-long Blue Ridge Parkway connects Shenandoah National Park to Great Smoky Mountains National Park. There are numerous entry points to the parkway (which is free to access) in southern Virginia and northern North Carolina but, if you want to admire some of the highest peaks east of the Mississippi River, you'll want to traverse the parkway near Asheville.
Popular stops along the parkway include Craggy Gardens (known for its 360-degree views and abundance of wild flowers), Mount Mitchell (the highest peak in the eastern United States) and Linville Falls (a three-tiered waterfall that cascades into the Linville Gorge). When you're ready to stretch your legs, there are multiple hiking trails easily accessed off of the parkway − including Graveyard Fields. This nearly 4.5-km-long loop trail takes hikers to two waterfalls. If you're up for the challenge, there's also the more strenuous 4.1-km out and back Mount Pisgah Trail which features views of Cold Mountain from its 9,206-km summit.
Hatch, New Mexico
It's been 100 years since horticulturist Fabián García publicly introduced his hybrid chili, "New Mexico No. 9," the grandmother of all New Mexican chili peppers today. To pay homage, consider a visit to Hatch, a small agricultural village in southern New Mexico known as the "Chile Capital of the World." The oh-so-flavourful Hatch pepper is named after Hatch Valley, where the bulk of Hatch peppers are grown. This is thanks to its unique terroir, which includes fertile volcanic soil.
Chili peppers keep their star status when it comes to dining, as well. For a quarter of a century, the family-owned Pepper Pot has been serving up Mexican American dishes such as green chili stew and red chili enchiladas (a favourite of late food personality Anthony Bourdain, who said that their red enchiladas were the best ever). Then there's Sparky's, a roadside eatery and attraction that's known as much for the fibreglass statues dotting its rooftop and lining the street (including Ronald McDonald, Yogi Bear, a Roswell-inspired green alien and a towering Uncle Sam) as it is for its cuisine. Sparky's green chili cheeseburgers are a talked-about phenomenon, though this counter-service spot also whips up wood-fired barbeque, espresso drinks and a wide array of shakes.
Hatch is just 14 km north of the entrance to Spaceport America, the first purpose-built commercial spaceport on the planet and testing grounds for Virgin Galactic's human spaceflights. Final Frontier Tours offers private, pre-scheduled tours of the facility, including the chance to experience a rapidly accelerating G-shock simulator, comparable to what astronauts feel in flight.
Where the Past Touches Your Soul
The Museum of Appalachia in Clinton, Tennessee (I-75; Exit 122), is a living history museum where you can "let the past touch your soul." Visit a pioneer farm village that channels the voice of the South Appalachian folk through the artifacts and stories they left behind. Roam the 26 hectares of picturesque land and experience a rural Appalachian community complete with 35 log cabins, barns, farm animals, churches, schools and gardens. Discover a vast collection of folk art, musical instruments, baskets, quilts and Native American artifacts.
John Rice Irwin collected artifacts and buildings over the course of 50 years, assembling a typical early Appalachian village with barns, homes and businesses. Musicians play traditional music, and a restaurant serves Southern home-style meals with ingredients from the museum's gardens.
Feel the Thunder
Custer State Park in the beautiful Black Hills of western South Dakota is famous for its bison herds, other wildlife, scenic drives, historic sites, visitor centres, fishing lakes, resorts, campgrounds and interpretive programs. In fact, it was named one of the World's Top Ten Wildlife Destinations for the array of wildlife within the park's borders and for the unbelievable access which visitors have to them. The bison wander the park's 28,733 hectares of mountains, hills and prairie, which they share with a wealth of wildlife including pronghorn antelope, elk, white-tailed and mule deer, big horn sheep, mountain goats, coyotes, wild turkeys, a band of burros and whole towns of adorable prairie dogs.
Visit on the last Friday in September and feel the thunder and join the herd at the annual Custer State Park Buffalo Roundup (September 24). Watch cowboys and cowgirls as they round up and drive the herd of approximately 1,300 buffalo. Not only is the roundup a spectacular sight to see, it is also a critical management tool in maintaining a strong and healthy herd.
St. Simons, Georgia
The largest barrier island in the Golden Isles, St. Simons Island lies across the immortalized Marshes of Glynn made famous by poet Sidney Lanier. Moss-draped oaks line the winding island streets, creating a picture-perfect image worthy of a Faulkner tale.
St. Simons Island is dotted with exceptional historic sites and attractions from the St. Simons Lighthouse Museum − a working lighthouse built in 1872 − to the Bloody Marsh Battle Site where, in July 1742, British and Scottish soldiers protecting colonial Georgia defeated a larger Spanish force in a battle that helped end Spanish incursions outside of Florida.
On the island's north end, Cannon's Point Preserve contains middens dating back to 2500 B.C. Fort Frederica National Monument (which preserves archeological remnants of the local British colony and its defence against Spain) and historic Christ Church, Frederica (one of the oldest churches in Georgia with worship held continuously since 1736) are also located on the island's north end. History buff or not, you won't want to miss Christ Church's picturesque and somewhat haunting grounds.
San Antonio, Texas
The River Walk, or Paseo del Rio, is one of the city's best-known attractions. Visitors can stroll along the walking path or cruise in a river barge to explore the 24-km urban waterway. Shop at La Villita, Market Square, or the Shops at Rivercenter. The Alamo is another favourite, with tours and exhibits of the complex that was the site of the Texas Revolution battle in 1836. Further south, immerse yourself in history at the UNESCO World Heritage Site, the San Antonio Missions along the Mission Reach.
Add a scenic road trip to the Texas Hill Country characterized by tall, rugged hills of limestone and granite. You'll pass through small towns, boutique farms, Texas-sized ranches and state parks. Many towns also have monthly markets where you can buy everything from earrings to stained glass: Gruene Market Days (Gruene is at the edge of New Braunfels), Trade Days near Fredericksburg, Boerne Market Days and Wimberley Market Days. Wildseed Farms is a haven for gardening accessories, seeds and local specialty foods. Explore Enchanted Rock State Natural Area with a hike, picnic or climb to enjoy the view.
Cherohala Skyway, North Carolina and Tennessee
The Cherohala Skyway crosses through the Cherokee National Forest in Tennessee and the Nantahala National Forest in North Carolina. The name "Cherohala" comes from the names of the two National Forests: "Chero" from the Cherokee and "hala" from the Nantahala. The elevations range from 1,448 km above sea level at the Tellico River in Tennessee to more than 8,690 km above sea level at the Tennessee-North Carolina state line at Haw Knob.
There are several spectacular scenic vistas on the Tennessee side. Brushy Ridge and Turkey Creek overlooks are good picnic spots. On the North Carolina side, Huckleberry Knob (near MM 8) is one of the favourite stops for visitors. At 8,947 km, it's the highest peak in the Unicoi Mountains and Graham County. It's an easy 3.8-km round-trip hike in the Nantahala National Forest, with only a 640-km elevation gain along a former forest service road.
Boston in the Fall
It's leaf peeping time in New England and you don't have to go any further than Boston Common to see fall colours. Boston is at its most beautiful in the fall. As the leaves turn, Boston's parks put on an unforgettable show complementing the historic architecture. While you're there, walk the Freedom Trail to explore some of the city's historic sites − walk the 4-km red line leading to 16 nationally significant historic sites.
Two centuries separate the creation of the Boston Common and the Public Garden and what a difference that period made. In 1634, the Common was created as America's first public park; it was practical and pastoral, with walkways built for crosstown travel. In contrast, the Public Garden was the first public botanical garden in America. It was decorative and flowery from its inception, featuring meandering pathways for strolling.
The annual Fall Pumpkin Float in the Boston Common Frog Pond is planned for Friday, October 15, setting the stage for Halloween with jack-o'-lanterns and spooky activities. The Head Of The Charles Regatta, the world's largest two-day rowing event, will be held on October 22-24. Since its inception in 1965, The Head Of The Charles Regatta has attracted hundreds of thousands of rowers to the banks of the Charles River. The Boston Marathon returns on October 11, with a reduced field of 20,000 runners.
Worth Pondering…
Learn from yesterday, live for today, look to tomorrow, rest this afternoon.
—Charlie Brown, from Peanuts
by Rex Vogel