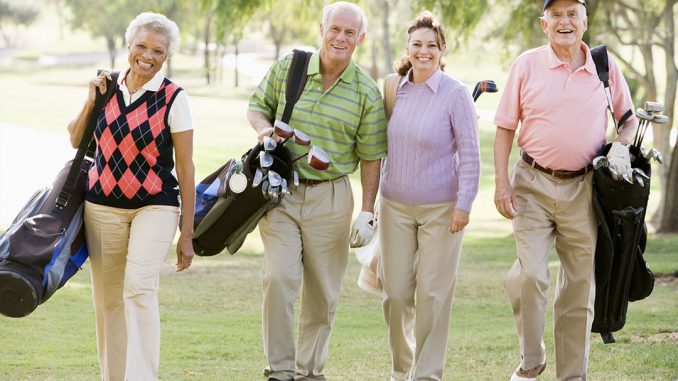 Most, in times of discomfort, seek out the familiar: hobbies, faces, foods, and myriad other activities that offer comfort. For me, that well-being is found in music. During the early days of the pandemic, especially as a way to ease my worried mind, I spun classic vinyl records such as Gordon Lightfoot's Sundown, Joni Mitchell's Clouds and Neil Young's Harvest. Donning my headphones, l Iay back on the hardwood floor, closed my eyes and listened deeply to each album in its entirety − focusing on the lyrics, the melody and the instruments; most of all, just focusing on the experience and getting lost in the music.
Lost is how many of us felt at times during this pandemic that dragged on and on. No surprise. This virus is unlike anything we've experienced in our lifetimes. But, as I sat down to write this column at the appropriately named Lost & Found café in Elora, Ontario, I was filled with hope. As more and more people had received two vaccinations and the daily reports of coronavirus cases decreased, there was reason for this optimism. With this feeling of hope came strength and also comfort − the theme of this column. COVID-19 brought an increased level of fear into our lives. This created unease and prolonged periods of discomfort. As humans, we fear the unknown. Many people think − and often wrongly − that they can control all aspects of their lives. What this pandemic taught us is that we can't.
Golf, throughout these prolonged periods of uncertainty, was one of the activities that offered comfort. Just like a pair of favourite shoes which you cannot dream of throwing away (for me, it's well-worn cowboy boots) because they still fit and feel so comfortable after all the years of wear, the sport where you whack a little white ball into a small hole gives us this same feeling.
Maybe you have a favourite pair of golf shoes that offer this level of comfort. For me, it's a lightweight pair of black beauties from Oakley − best known for their sunglasses − but years ago, they dove in − and then back out – of the footwear market. Despite other manufacturers sending me shoes over the years when I was doing more writing about equipment and apparel, these are still my preferred pair whenever I head to the course. The moment I slip them on my feet and step onto the tee, I already have a wee more confidence thanks to this familiar footwear. For others, that comfort comes from a favourite club, such as a putter. One that you've removed from your bag over the years and replaced with the newest model, but which you always return to and use when you are having trouble on the greens.
Think Jordan Spieth. The 28-year-old former world number-one-ranked golfer still plays with a Scotty Cameron Circle T 009 flat stick that he has had in his bag since he was 15. Or Willie Nelson and his famous acoustic guitar, nicknamed Trigger. The weathered Martin-N-20 has a hole in it, but it's a creature comfort for Willie and he's been playing and recording with this instrument since 1969.
Comfort usually comes from something familiar and known, versus something unfamiliar and foreign to us. For me, this type of comfort comes whenever I play a round at Westmount Golf & Country Club − the course where I spent my formative years loving and learning the game. While my games there these days are few and far between, this summer, I managed to get out one morning, joining my dad and a couple of his friends for nine holes. I've played these holes hundreds upon hundreds of times. And, even if it has been a couple of years since the last time I teed it up there, the club breeds familiarity. The moment I drive my car through the gates and step out into the parking lot at this private club (perennially ranked as one of the top 20 courses in Canada), I'm at ease. I know the holes like I know old friends whom I have not talked to in a while and we jump right into the middle of a conversation as if no time has passed. Like those amigos, the course and I share countless memories which elicit feelings of comfort. I remember the time I made birdie on the 13th hole, drove the ball out of bounds on the 16th or sunk a long putt to save par on the 18th.
Food is another thing we find comfort in. On the golf course, it's often the food you enjoy before or after your round that becomes a ritual. As a junior at Westmount, I often had a muffin before my game. Then, as we reached the 8th hole, my friend and I would start chanting "jumbo hot dog, jumbo hot dog," in reference to that reward that awaited us at the halfway house providing us energy – and a degree of comfort – as we headed to play our back nine.
Fall is a time when, as temperatures cool, we enjoy more comfort foods. A latte or a cortado are my go-to comfort drinks. For food, especially in the fall, I love a good homemade pot pie. How about you? What foods bring you comfort?
Besides seeking comfort to feed our appetites or combat feelings of unease, the pandemic also forced many of us to go outside of our comfort zones. Whether it was learning a new skill, or taking up a new hobby, or just the simple fact of following all of the COVID-19 safety protocols such as social distancing, mask wearing and sanitizing constantly. And that is not a bad thing. Discomfort is often required to grow, adapt and strengthen our character. COVID-19 caused golf to adapt some new rules – such as leaving in the pin and no rakes in the bunkers. After a season of following these protocols, we've become comfortable with the changes.
So take time to seek comfort and also try to go outside of your comfort zone once in a while. Maybe that's trying a new golf course. Maybe it's playing with someone you've never had a game with before. Or take up a hobby you were always too fearful to try. Whatever you do, or wherever you are when you are reading this issue this fall, here's to creature comforts and the solace that they bring.
by David McPherson